Create your own unique necklace

with your text, your color and your favorite necklace!
Only $2 per letter!
♥
Finally, our optional text necklace upgrade is here:
You get a kooler writing that is more robust, and you can choose between more pretty colors!


So, be creative and compose your own personal necklace.

You can take your name, nick-name, your favorite word, your running gag, or whatever occurs to you.

Simply select your favorite color and necklace in the menu below.

Each letter costs $2, not the whole necklace!

Important:
The number of items equals the number of letters your optional text consists of, i.e.

if your optional text consists of 6 letters, then put the necklace 6 times in the shopping basket.

Just enter your optional text under 'order and delivery comments':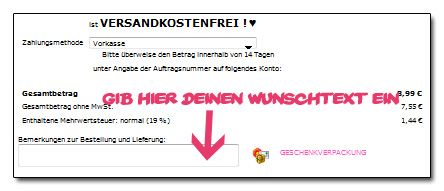 Colors available:
black - white - transparent - red - blue - wood - silver (acrylic) - golden (acrylic) - reflective - reflective gold - reflective red - reflective rosey - reflective violet - neon yellow transparent - neon pink transparent
You are not getting crappy plastic from us, but only high quality solid-colored acrylic.
It's stable, light-resistant, and waterproof.

Size per letter: ca 0.6'' x 1.0''
Material : acrylic 0.1'' / wood